The various types of personal protective equipment from AUTOFLUG share one common feature – people, their safety and survival are always the focus of attention. On land, water and in the air, they effectively support and rescue pilots and crew of aircraft and land vehicles in dangerous situations.
Our development and production teams feature specialists who, as former members of the German Armed Forces, are closely acquainted with the complex requirements and needs of customers and users. This is the only way that modular and mission-capable high-end solutions can be created by practical producers for practical users, and which can be relied on at any time when it really counts.
Our products save, support and protect people and equipment
As a respected systems supplier for rescue and safety equipment, AUTOFLUG develops, produces and supports modular systems for the safe deployment and transport of people and equipment in military and civil applications. 
We see ourselves as a system provider for rescue and safety equipment. For us, this means comprehensively supporting our customers even beyond the life cycle of our products.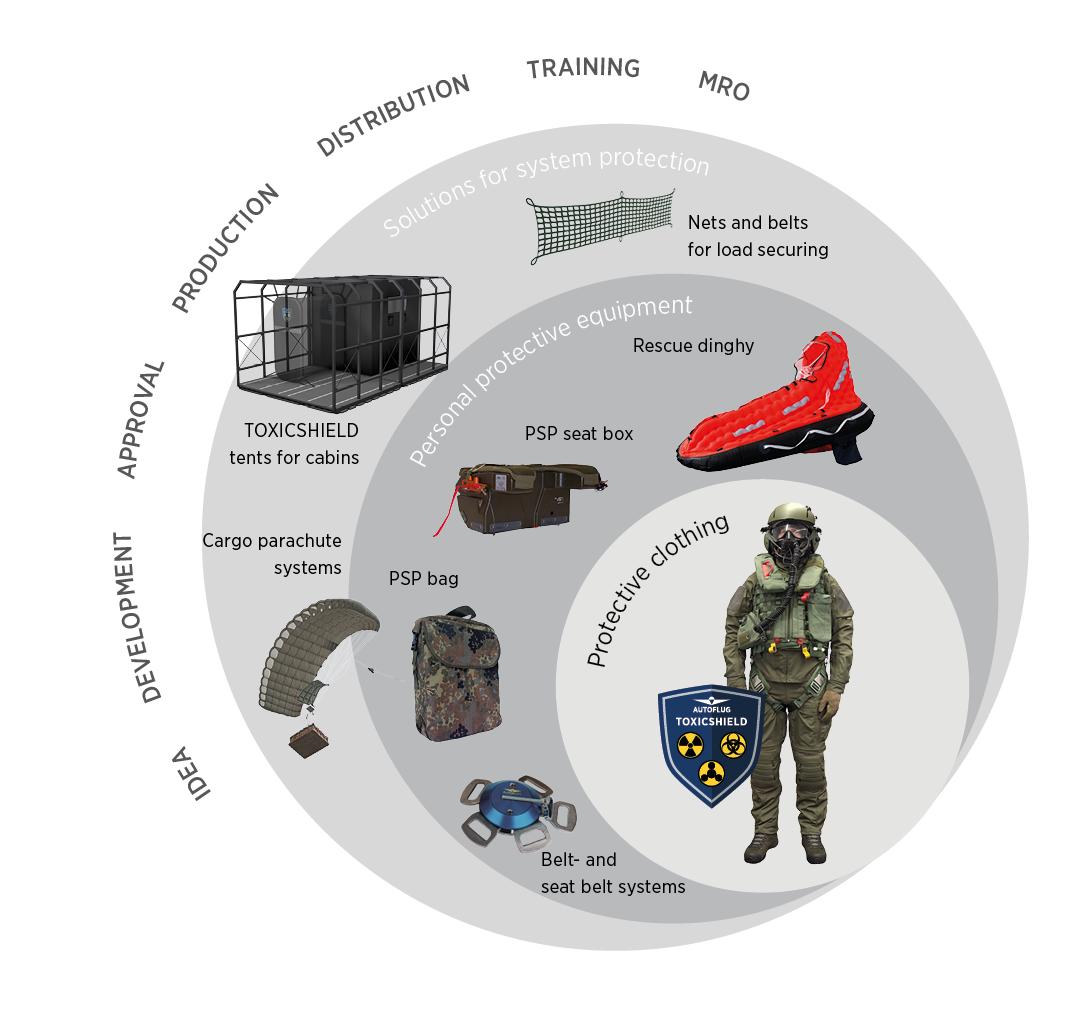 ADVANCED PNEUMATIC G-PROTECTION ENSEMBLE
The Advanced Pneumatic Anti-G Ensemble PAGE provides advanced G-protection to aircrews of medium to high-G aircraft without the need for multiple layers of different equipment.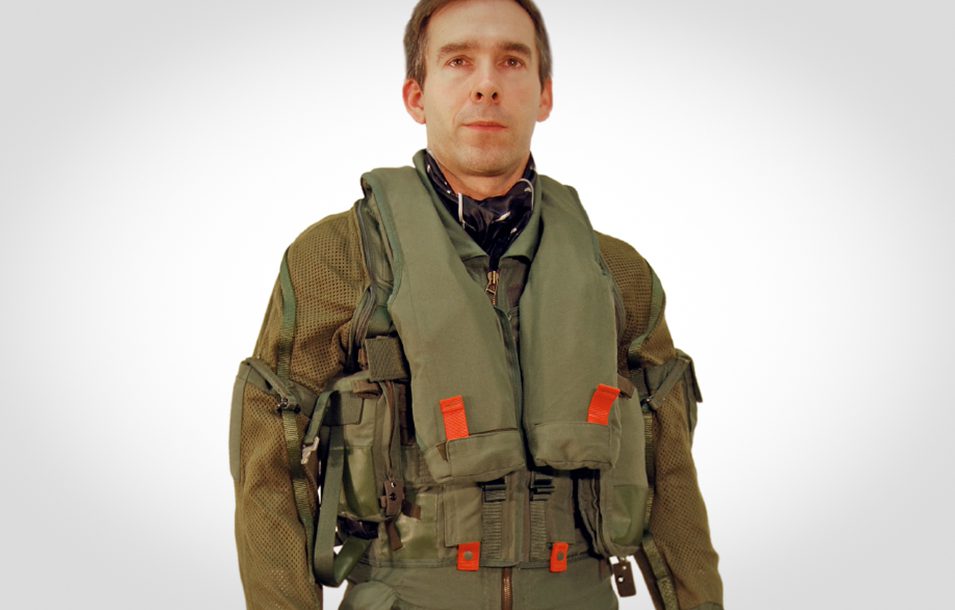 HIGH-PERFORMANCE ANTI-G TROUSERS
Die leistungsstarke Anti-G-Schutzbekleidung CSU-13B / P HP von AUTOFLUG wurde speziell für den betrieblichen Einsatz in modernen Kampfflugzeugen entwickelt. Die AUTOFLUG CSU- 13B / P HP schließt die Lücke zwischen der Anti-G-Standardschutzbekleidung und modernen Ganzkörper-Schutzsystemen wie dem AUTOFLUG G-Multiplus® oder PAGE®.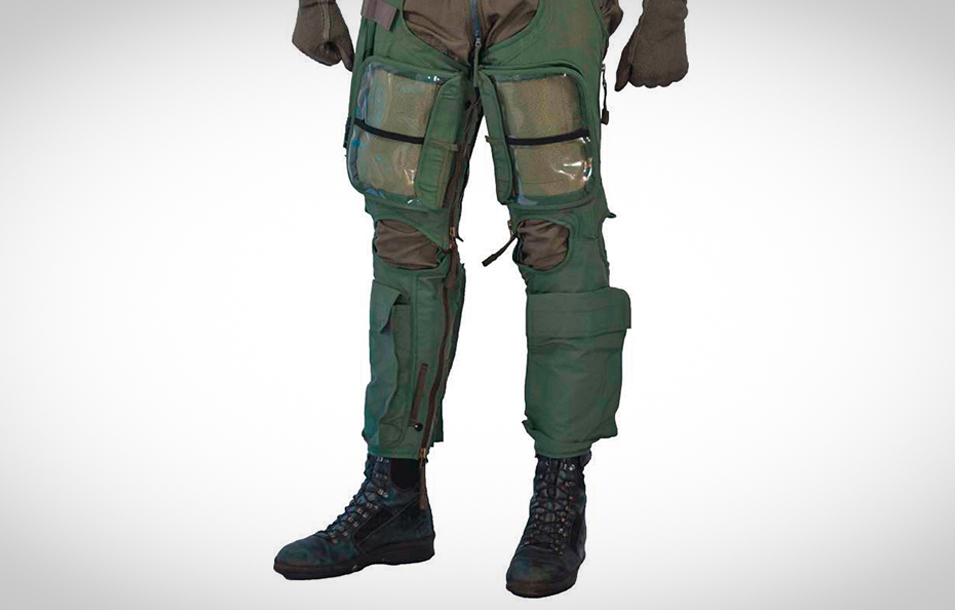 PERSONAL SURVIVAL PACK (PSP)
The AUTOFLUG Personal Survival Pack (PSP) is specially developed to support survival of downed helicopter and fixed wing aircrew members. The PSP provides safe storage and easy transport of survival equipment in varied global environments and is similar to an outdoor / canoeing dry bag. While you focus on planning your mission, we take on full responsibility for always providing, maintaining and refitting the right package of survival equipment – just-in-time and around the globe for maximum mission readiness.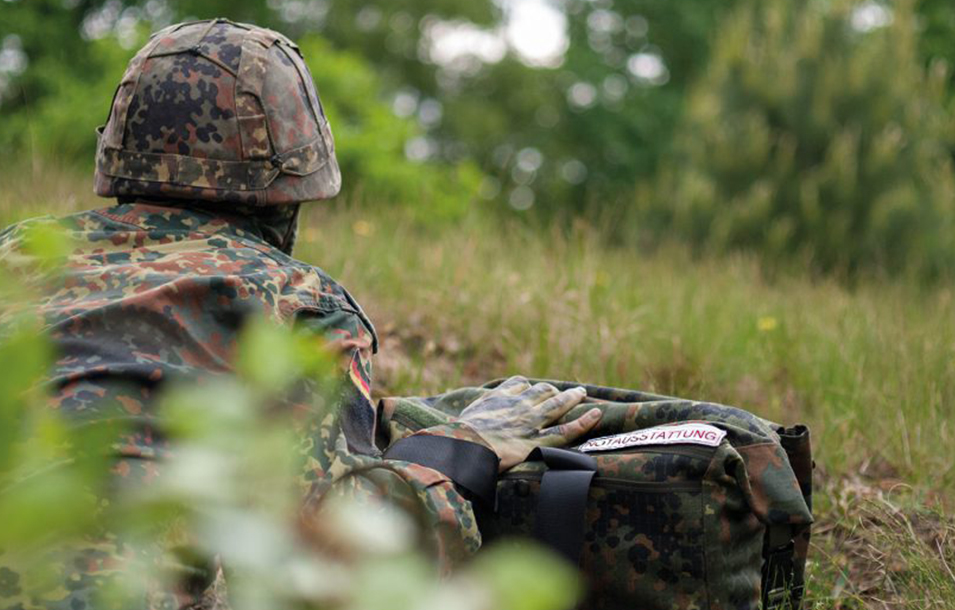 SINGLE-MAN-LIFE-RAFT (FRS-3)
The AUTOFLUG Single-Man Life Raft is made of a sealed light weight, polyurethane coated nylon fabric. This offers excellent tensile strength and a significantly increased resistance against bursting, allowing inflation at high altitudes. Nevertheless, packing volume and weight are very low.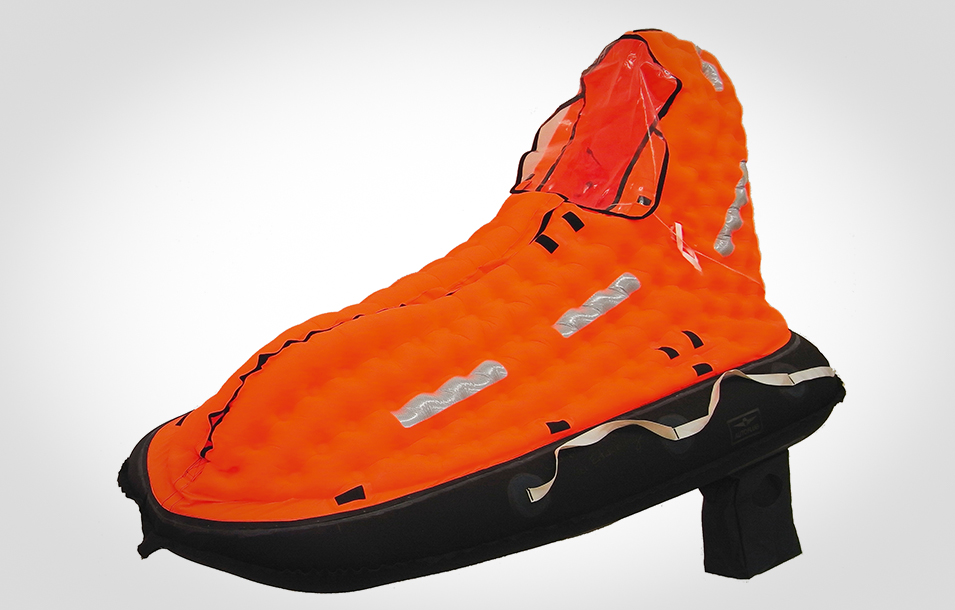 RESTRAINT SYSTEMS
From the very beginning, AUTOFLUG has developed and manufactured restraint systems in the civilian and military sector for aircraft and land vehicles:
Safety belts with either pelvic, 3-point, 4-point or 5-point anchor systems, equipped with fully automatic inertia reels
Combined restraint systems and parachute harness systems
6-point and 8-point safety belts designed based on the results of the latest accident studies
Quick release connectors
Sea-water activated quick-release connectors
Special safety belt systems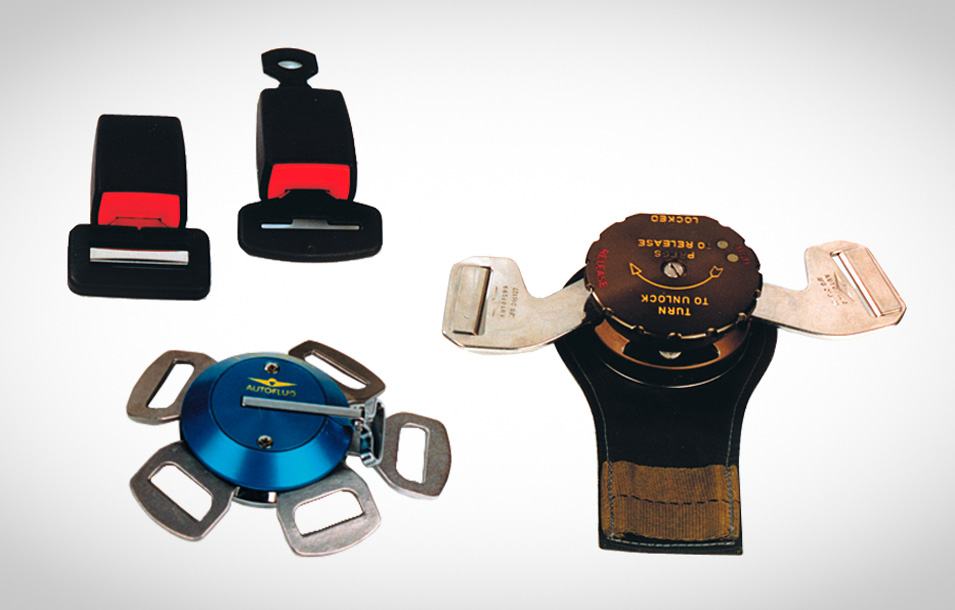 EMERGENCY PARACHUTES – DURACHUTE®
The Durachute® is a rescue parachute having an extremely low bulk which is achieved by pressure packing combined with vacuum technology