AAA PROTÆCT
PROTÆCT ENHANCED SAFETY SYSTEMS FOR URBAN AIR MOBILITY
AAA PROTÆCT is specifically designed for the rapidly growing Urban/Advanced Air Mobility (U/AAM) market. It combines the know-how and experience of AUTOFLUG and Aviation Safety Resources, Inc. – for increasing safety and push public acceptance of eVTOLs.
The goal is to provide a holistic rescue system by combining and aligning individual safety components such as aircraft emergency parachute recovery systems, crash resistant seat and harness systems, cabin structure and landing gear to ensure maximum safety for occupants and people on the ground.

FLYWEIGHT® - ETSO certified, crashworthy
The modular concept of AUTOFLUG FLYWEIGHT® seats is ideal for the rapidly growing eVTOL and urban air mobility sector. The modern, streamlined design, together with the low weight, o ers endless possibilities for the new aircraft cabin requirements. The focus is always on maximum occupant safety with minimum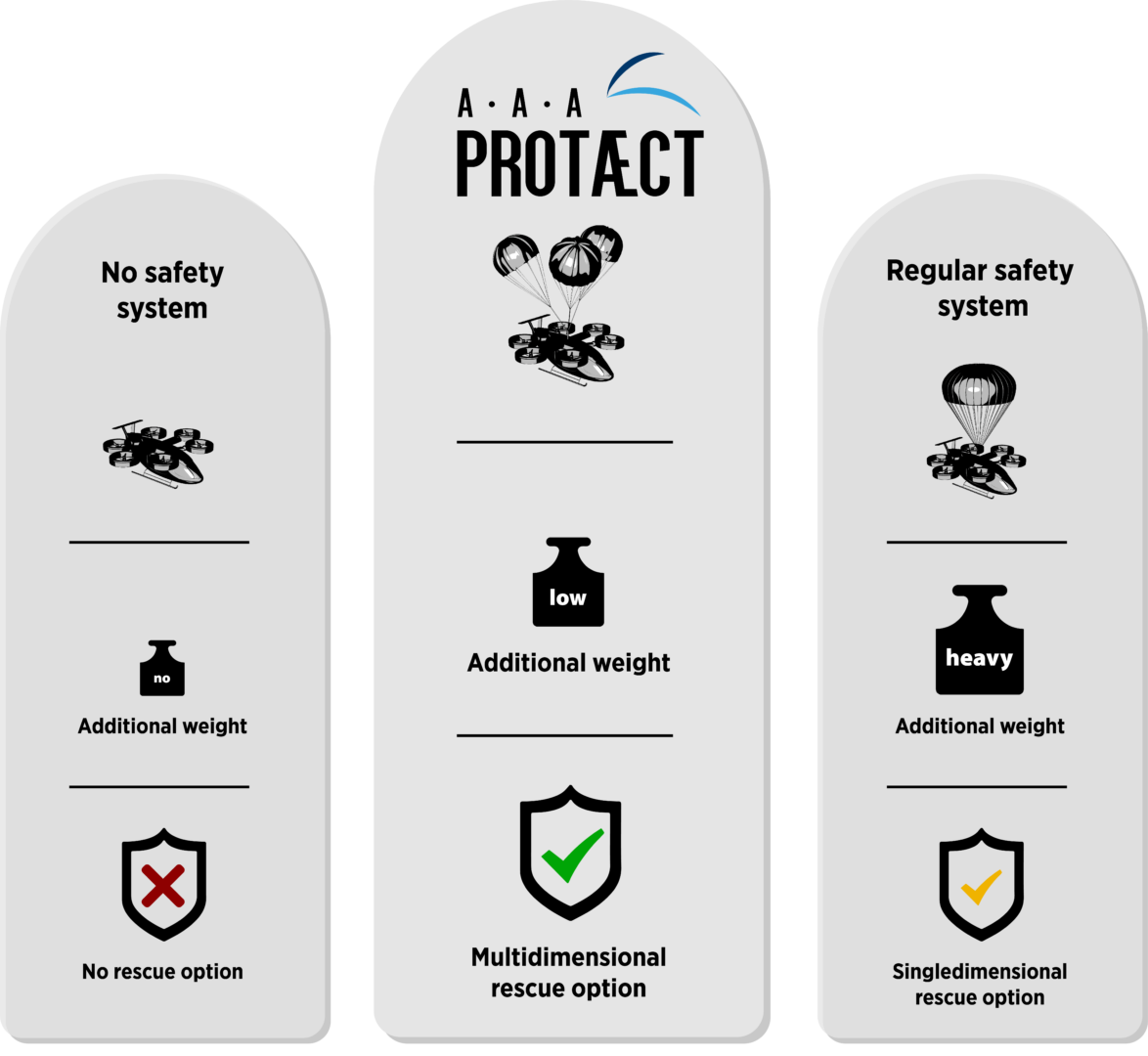 TRI-CHUTE parachute system
As an combination with a controllable TRI-CHUTE parachute system, the AAA PROTÆCT emergency and recovery system provides multi-dimensional rescue capabilities, with minimal additional weight. The multiple parachute solution allows for particularly rapid deployment and is capable of carrying larger payloads.