AUTOFLUG fuelDATA
Fuel Quantity Measurement and Management Controllers, Signal Conditioning Units and Displays
AUTOFLUG supplies Signal Conditioning Units for fuel measurement and control systems. AUTOFLUG performs fuel tank studies based on customer supplied CAD data in order to define the required quantity and position of Fuel Gauge Transmitters and the associated height vs. volume tables for fuel volume and fuel mass calculation performed by the Signal Conditioning Unit.
PDF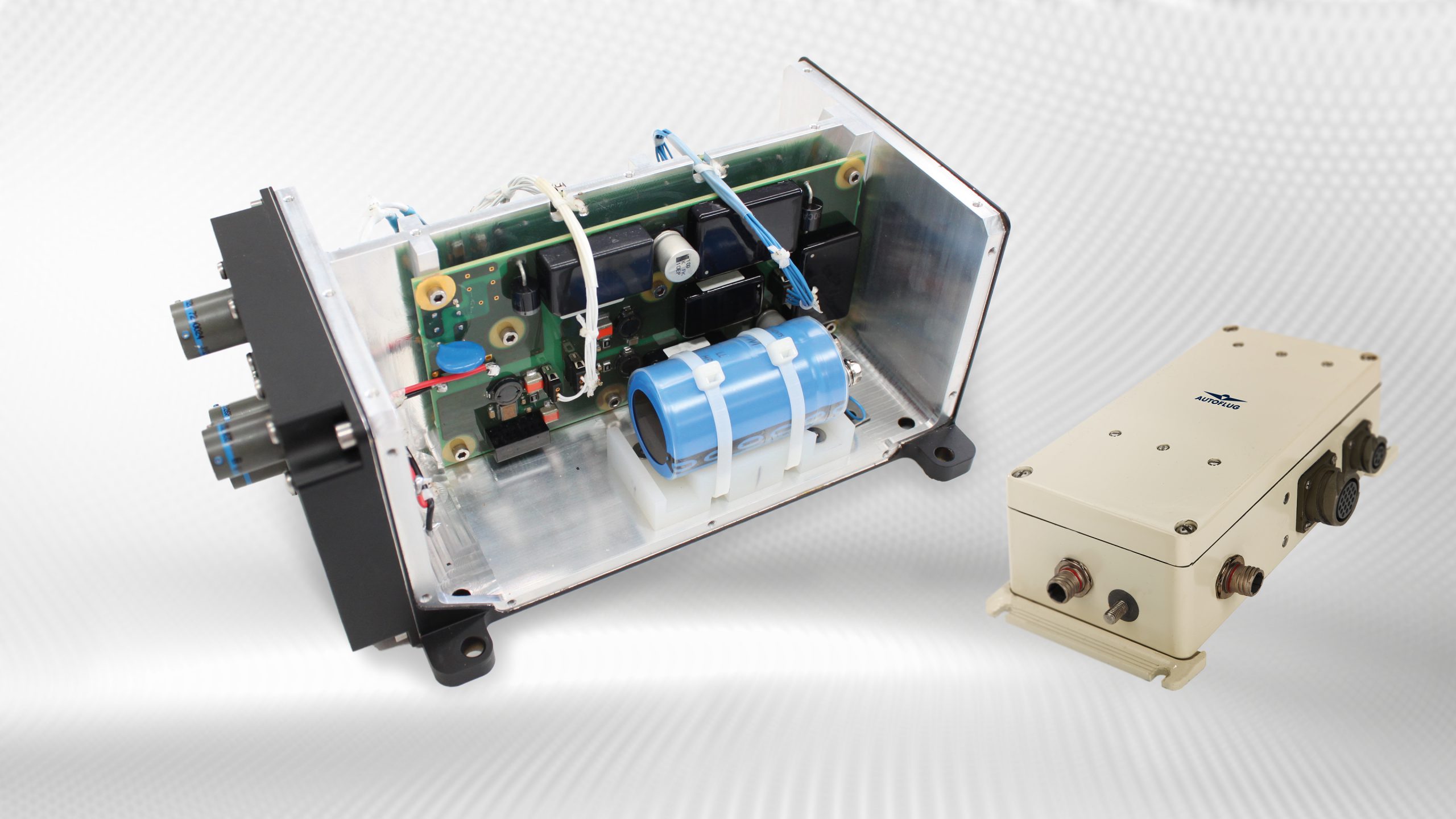 Signal Conditioning Unit
The AUTOFLUG Signal Conditioning Units (SCU) are designed and manufactured in various configurations for Fuel Quantity Measurement Systems (FQMS) and Fuel Management Systems (FMS).
The SCU performs the following major functions:
Fuel Quantity Measurement
Fuel Level Sensing (independent)
Fuel Management
System Monitoring and Built-In-Test
The SCU Hardware comprises different electronic circuitry designed in accordance with RTCA / DO-254 to satisfy all functional and environmental requirements.
The SCU Software is of modular design and can be tailored to a specific application with minimized programming effort. The software is developed and verified in accordance with RTCA / DO-178B.
The AUTOFLUG SCU provides fuel quantity data of the fuel tanks via common interfaces and discrete level status information. Acceleration and flight attitude information is received via e. g. ARINC 429 serial digital interface.